Photometrics Pro - Luminaire Reporting Software

Complete luminaire performance evaluation and reporting software. Photometrics Pro makes it easy to compare luminaire performance, easily browse/search photometric data, create customized reports, and even create your own photometric library.

Registered users may download the latest version free of charge from our downloads page. You will not be required to re-register your software.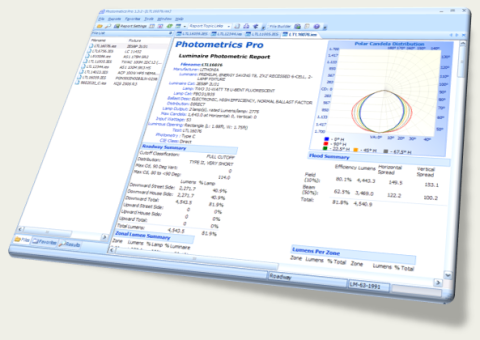 Photometricspro.com (C) , jSolutions, Inc All Rights Reserved.